Congratulatory message of His Beatitude DANIEL, Patriarch of Romania, on the 85th anniversary of His Beatitude IRINEJ, Patriarch of Serbia:
Bucharest, 28 August 2015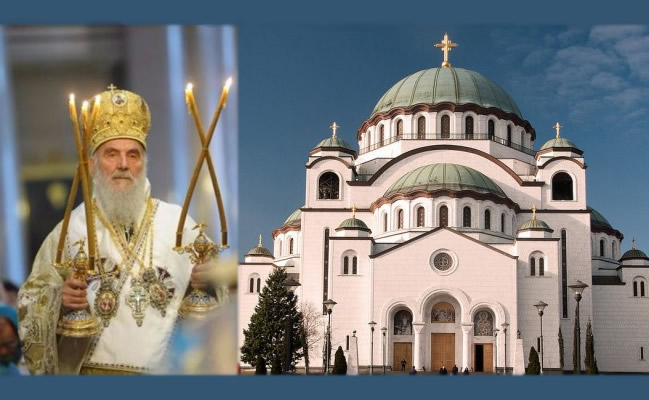 His Beatitude IRINEJ,
Archbishop of Pec,
Metropolitan of Belgrade-Karlovci,
Serbian Patriarch
Your Beatitude,
We warmly congratulate you on the occasion of your 85th birthday anniversary and we reassure you of our brotherly love in Christ and great esteem for Your Beatitude pastoral and missionary work undertaken in the service of the Serbian Orthodox Church.
Your long and fruitful activity of over 40 years of episcopal dignity including over 5 years since you were elected and enthroned as Serbian Patriarch are a definite proof of Your Beatitude determination and dedication to faithfully serve the Serbian Orthodox people and the unity of the entire Orthodox Church.
On behalf of the members of the Holy Synod, the clergy and faithful of the Romanian Orthodox Church, we address to you our warm and fraternal wishes of good health and pray our Saviour Jesus Christ to bestow upon Your Beatitude His rich spiritual gifts!
Many and blessed years!
With high esteem and brotherly love in Christ the Lord,
†DANIEL
Patriarch of Romania
***
His Beatitude Irinej, Patriarch of Serbia, was born on 28 August 1930, in the village of Vidova, close to the city of Čačak, Serbia. In October 1959, after graduating the Faculty of Orthodox Theology in Belgrade, he receives the monastic tonsure from Patriarch German of Serbia, in Rakovica Monastery.
On 14 July 1974, he was consecrated Bishop of Moravica, and appointed assistant bishop to the Serbian Patriarch. In 1975, he was elected Bishop of Niš, holding this dignity until 22 January 2010, when the Holy Assembly of Bishops of the Serbian Orthodox Church elected him Archbishop of Peć, Metropolitan of Belgrade and Karlovci and Patriarch of Serbia.